Don't you get tired of trying to find the exact picture for your vision? I know I am. Sometimes the picture could be exactly what you want, but maybe you don't have the money or the time to go get what you want. So what is it else for you to do? Make you own.
Graphic design used to be a big part of my heart. Even though I may not be as good as I would like to designing pictures, I now see that I can used my talent in a different area to make what I want. Here's the picture I had wanted to get for the half bath.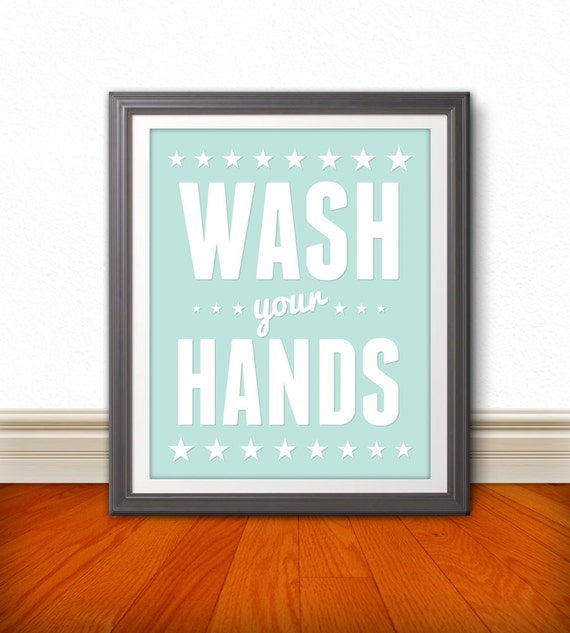 For $12.00, I thought that I could spare me some change and make one of my own. I opened Photoshop and got to work. Copying the color of the background to my picture so that I can have the color I wanted. The font, now that's a different story. Here's my finished product:
I still like the original better, but for $0 I'll take what I can get. I already have a picture frame ready to go, just don't know what color frame I want to use. I think white would make it pop more, but black would add contrast and sometimes contrast is needed.
I guess I'll figure that out later... but what color frame are you thinking?